Waterford Stoves & Fireplaces is a family business based in Waterford City center, on Vulcan Street (Lower Thomas Street). Waterford Stoves & Fireplaces is a leading retailer of Wood Burning Stoves, Multi Fuel Stoves and Fireplaces in the Waterford Area and serve customers across Munster. We provide customers in the South East with a wide selection of stoves and fireplaces from big name manufacturers such as Aarrow, Bertoneri or Henley to bespoke products that are made to order. We pride ourselves on our high level of customer service. We've been supplying our products and services since the early '80s.
Hundreds of households across the Waterford Area have already created cosier homes by purchasing at Waterford Stoves & Fireplaces. Join them now by finding the perfect woodburner or another great value heating product for your home at the very best price.
At this stage, we have made a conscious decision to facilitate you, to see, and analyse all our products and services online to help your  make the right decision, being informed about features, output, brands, appearances, to chose the best solution for your home. Having all the necessary information at your fingertips we are inviting you to come in our showroom in Lower Thomas street, Waterfor City to see and touch the products, where we will be happy to assist you in buying not only a fuel efficient stove or fireplaces, but a complete package of services and satisfaction.
STOVES
Our broad range of stoves covers Modern Styled or Contemporary Stoves, Central Heating or Boiler Stoves, Inset Stoves, and Inset Boiler Stoves. We work with our suppliers to provide environmentally friendly and efficient stoves. To compliment our stove range we also stock flexible flue liner kits or flexi flue along with black enamel stove pipe and twin wall insulated flue pipe.
FIREPLACES
We have a fireplace for every taste in our wide selection at our showroom in Lower Thomas Street, Waterford City, close to Dooley's Hotel, between O'Connell Street and The Quay. We stock a range of designs and looks such as modern and contemporary to classic from the biggest and most trusted manufacturers such as Aarrow, Bertoneri and Henley. We are happy to offer you support and advise with any questions you may have and to assist in finding the right fireplace for your home.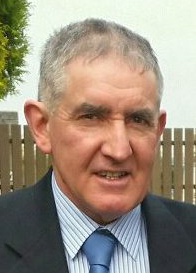 PATRICK MURPHY,
Owner
Pat is the founder and owner of Waterford Stoves and Fireplaces. He has over 30 years of experience in stove and fireplace installations having worked in all the South East of Ireland.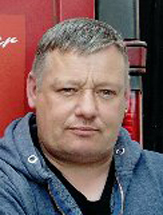 BARRY HAMM,
Stove Specialist
Barry is a fitting stove fitter with more than 10 years of experience in stove & fireplace services. He delivers and fits quickly and efficiently. Being precise and paying attention to details is his strength.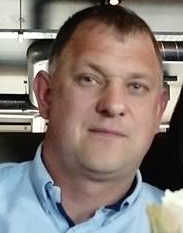 VAIDAS DAVIDONIS,
Stove Specialist
Vaidas is a stove fitter specialist with more than 10 years of experience in fireplace installations. He has a passion for photography and fireplaces.